The Dutch Swarts go Sightseeing
Summer 2002
---
The Swarts set out to see some Washington sights. Joke
wanted to see Arlington Cemetery and the Kennedy grave site.
JFK lies here.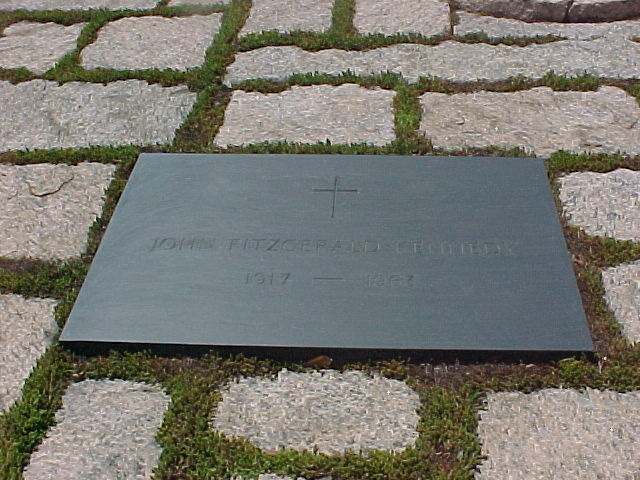 Here is Arlington House (the Custis-Lee Mansion)
seen from the Kennedy grave below.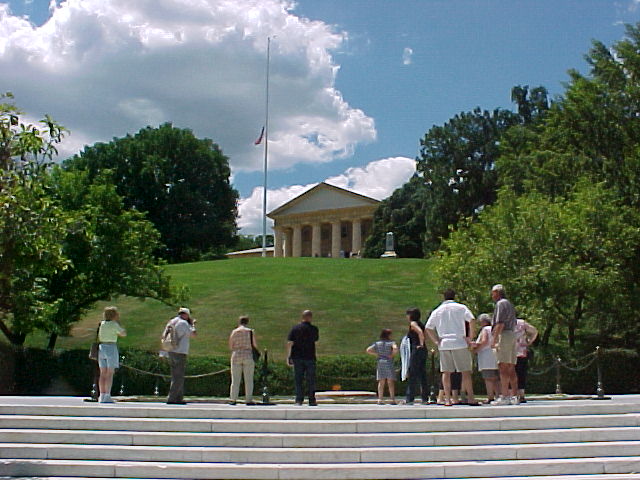 This is the Tomb of the Unknown Soldier in Arlington
Cemetery. An unknown soldier from each American
war is always buried here.



The guards at the tomb are very professional.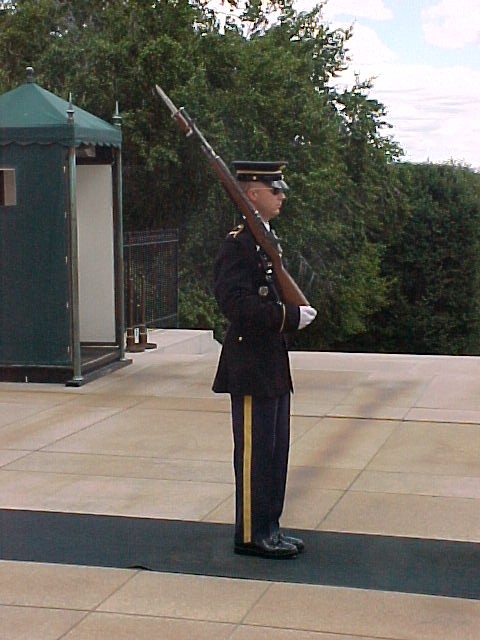 The changing of the guard is an impressive ceremony.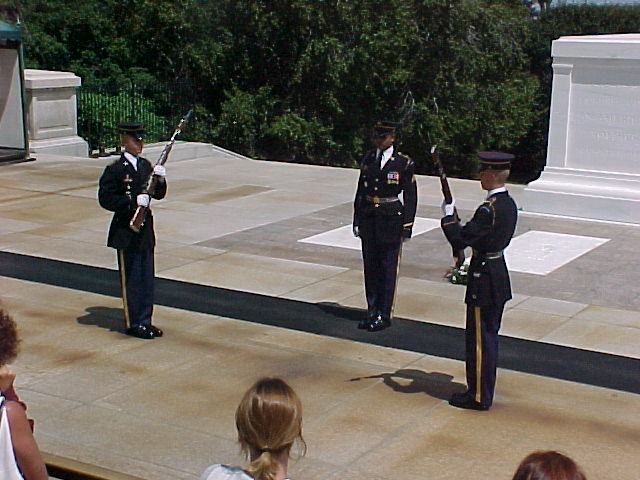 Using a special slow step the marching is precise.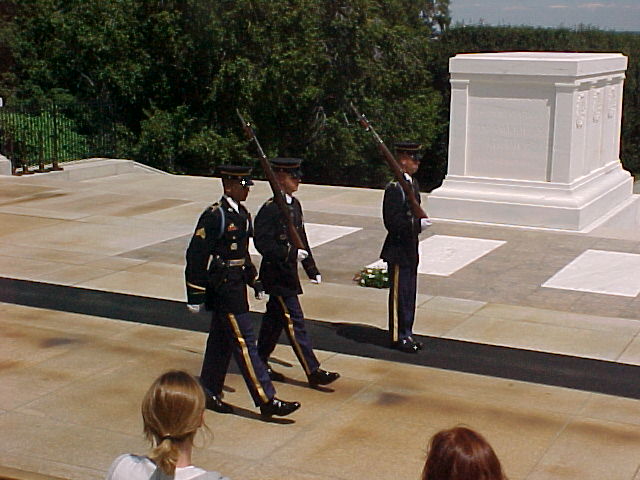 The timing of their actions is exact.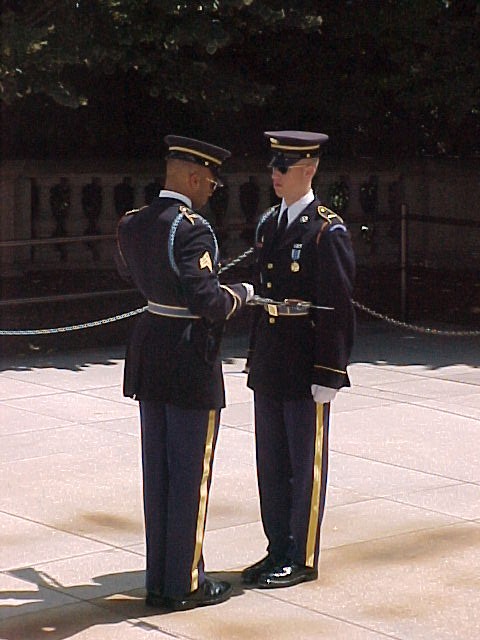 The very well known Dutchman



And Randy, of course, with his own guardians.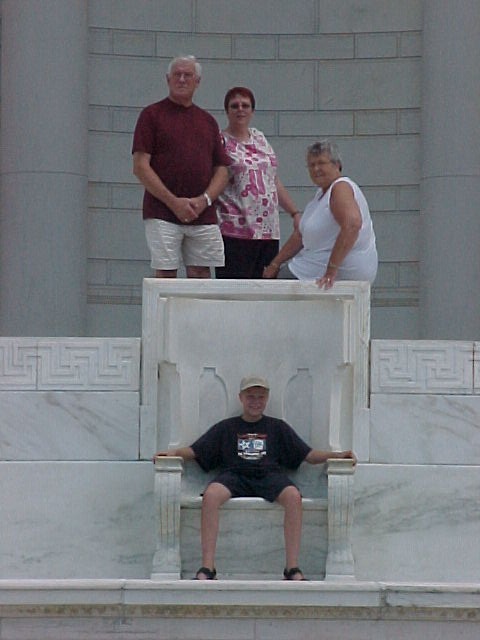 Happy tourists on the steps of the Jefferson Memorial.



The Washington Monument from the Jefferson Memorial.
The water is called the Tidal Basin. Notice the long
view of the White House on the left.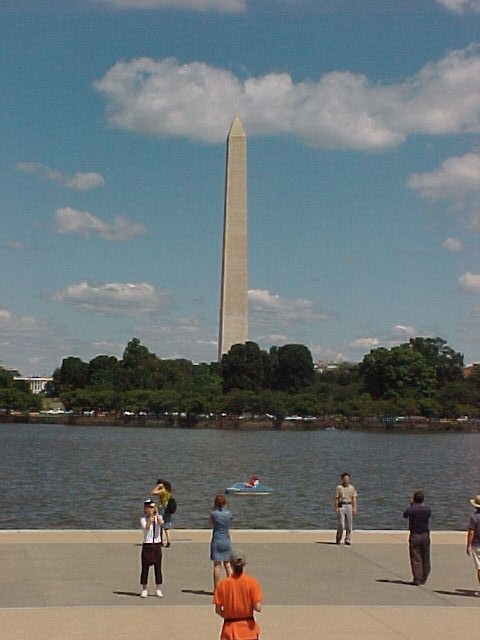 The White House, taken with a long lens and a steady hand!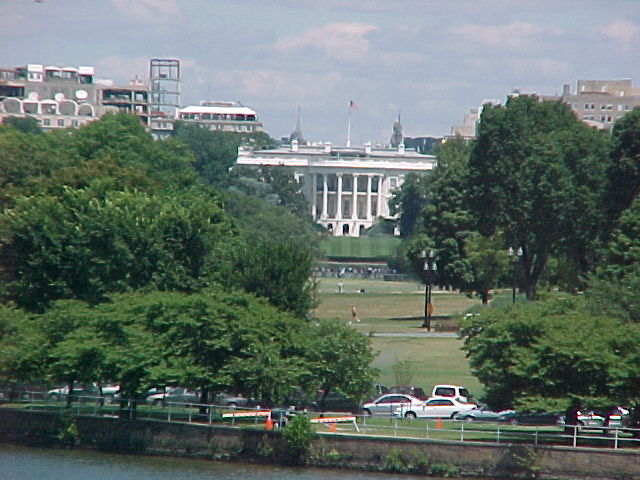 The Swarts thought this was a fine looking car.
It might be a bit too long for the Netherlands.
Jerry would have to drill a well for water just
to wash it.



Heather and Randy thought it might replace Mom's car
But it would not fit her parking space. It turned out
that there were nice people inside behind those dark
windows, and they came out to ask if anyone wanted to
have a look at the interior.