Here is how the stadium looks. It's just like seeing
the New York Yankees, except the stadium is smaller,
the atmosphere is a lot more friendly, and the tickets
are a lot less expensive.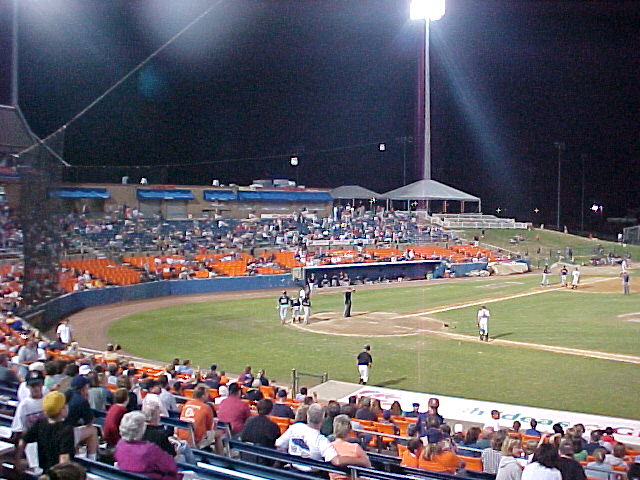 Before the game, a barbershop quartet entertained
with a medley of Disney songs, then sang the Star
Spangled Banner, a baseball tradition.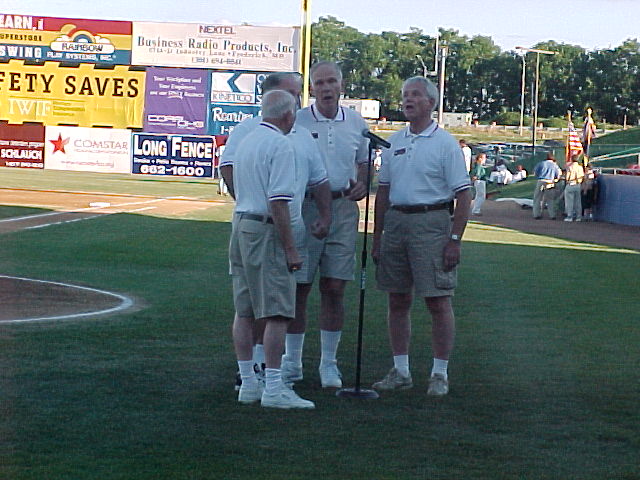 It was Scout night at the Keys, so there was a
parade of Cub Scouts, Boy Scouts, Girl Scouts and Brownies
before the game.



The Scouts paraded around the infield while the fans cheered.



They had their troop flags and banners.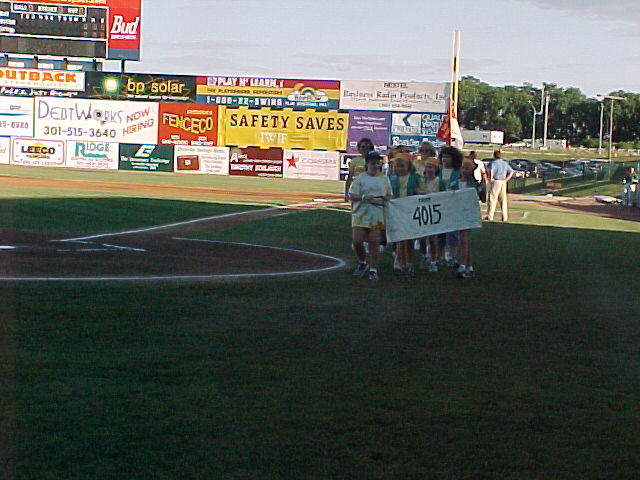 Then it was "batter up!"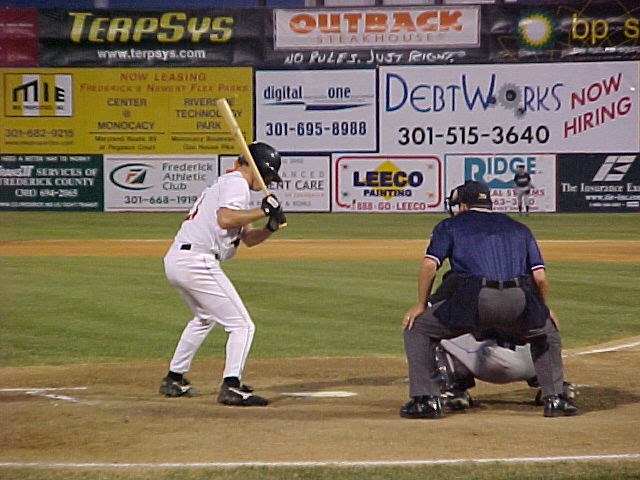 Here we are, in our front row seats. In the center is
Joke Swart. Notice the mess we had made in front
of her. She wanted to clean it up! In the foreground are
the two Randy's, talking baseball. Behind her are Marian
Swart and Jerry-Gerard Swart.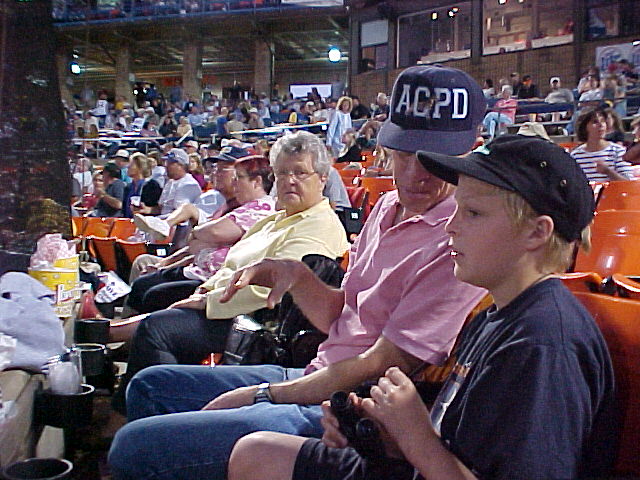 A closer look at Gerard, Marian and Joke as they
concentrate on the game.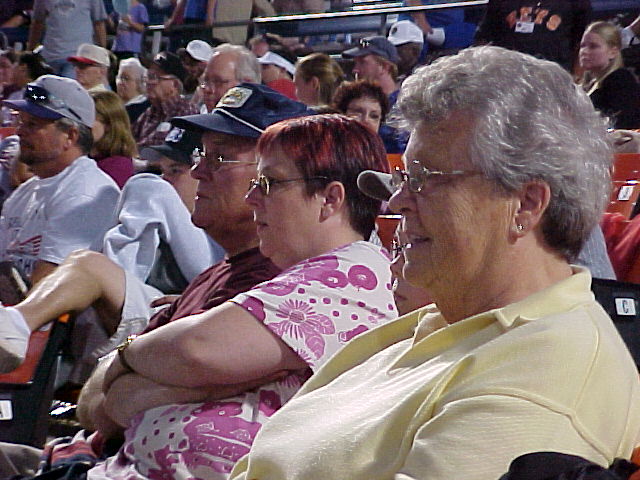 But having fun too--Marian fixing Heather's hair
When Heather went up for the hot dogs, the lady
behind the counter asked where she was from and
told her she liked Heather's accent.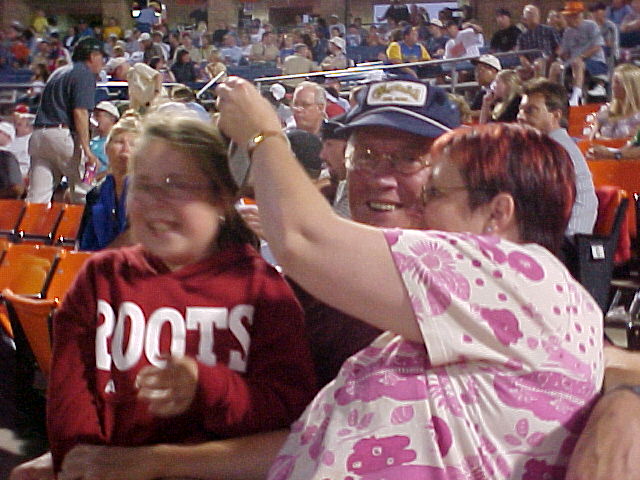 It's a home run! But it's for the Salem Avalanche.
They won by five-zip.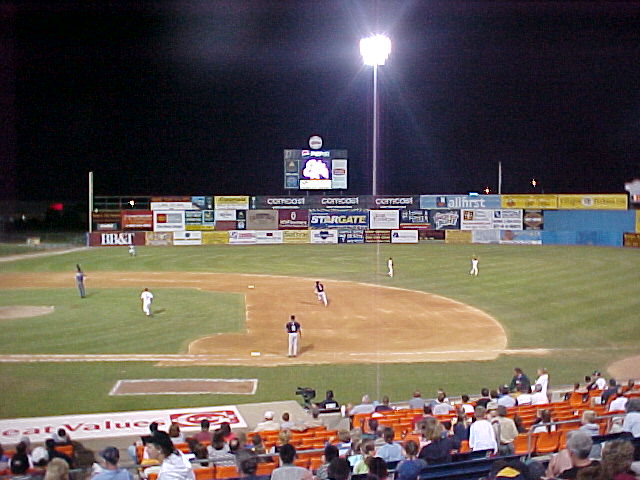 The Seventh Inning Stretch at a Keys game
The fans jingle their keys to a song about the Frederick Keys.
That's Randy's father Rob Swart getting into the music.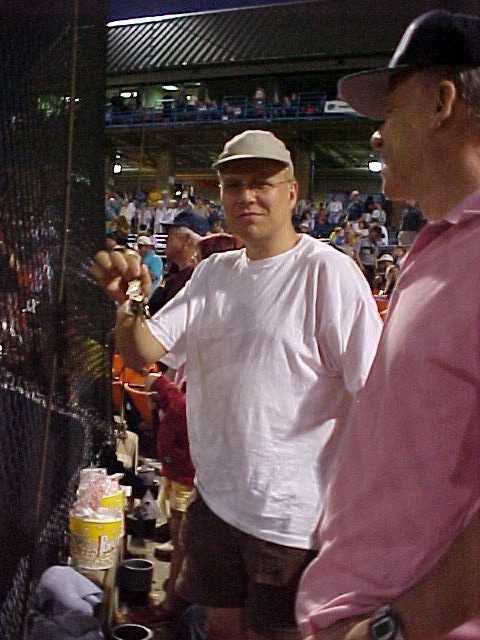 The Salem pitcher is just letting the ball go
He pitched a nine inning no-hitter, rare in A-League baseball
and got a standing ovation at the end, even from the Keys
fans! It was the first nine inning no hitter at a Keys game,
and the first one in two years in A-League baseball.