More Photos from the Dordogne region of France
June-July, 1998
---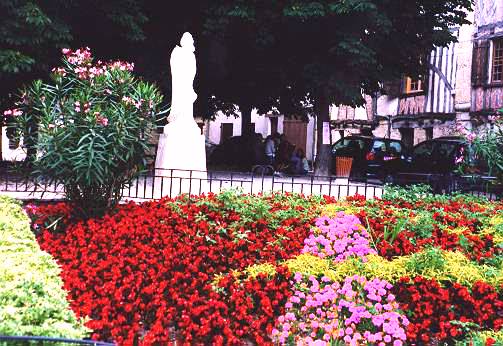 Statue of Cyrano de Bergerac in Bergerac
He was a stage character, not a resident!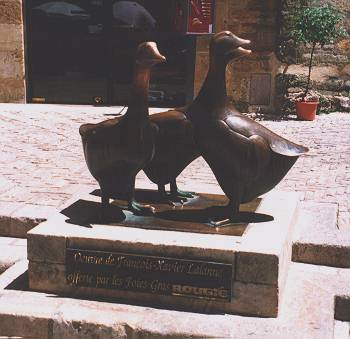 Statue in the Goose Market in Sarlat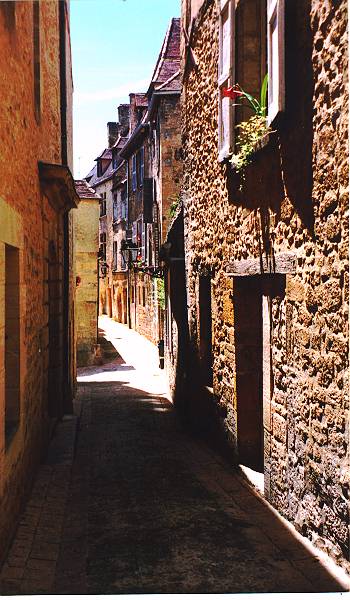 A street in old Sarlat.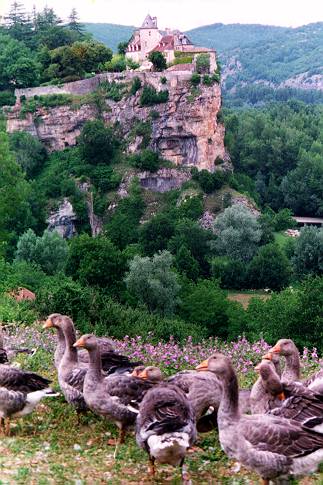 Foie Gras on the hoof, with the Chateau of La Cave in the distance.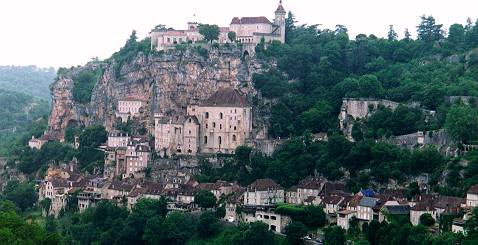 Rocamadour, pilgrims' destination for centuries.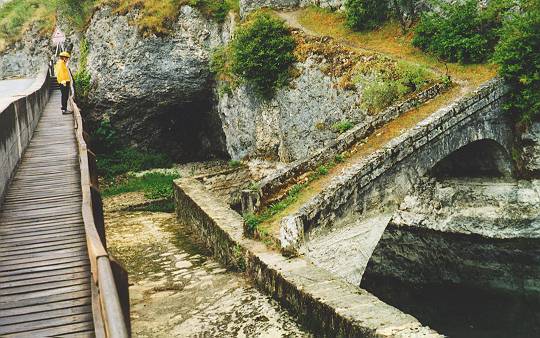 Cahors, in the Lot Valley, is named for this extraordinary spring.
Divers have explored it far back under the surrounding hills.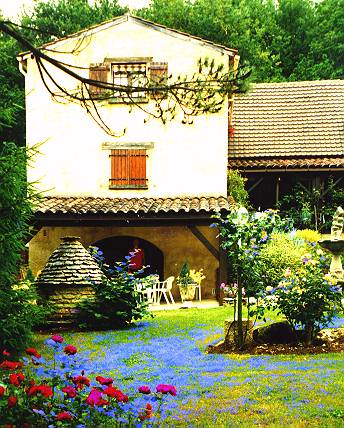 La Petite Auberge at Villefranche
Beautiful spot, great cuisine.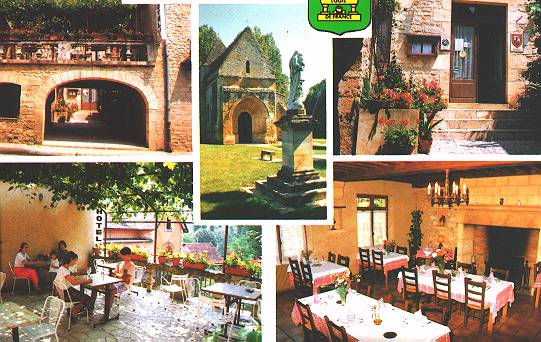 Hotel DelPeyrat in Carsac, one of the friendliest we visited.
(From their postcard) We watched the Coupe du Monde with some locals
who had no TV and had been invited by the owners to watch at the hotel.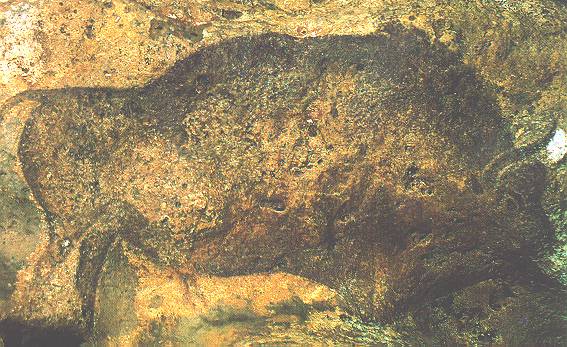 Prehistoric painting of a bison in the Font de Gaume cave, Les Eyzies
(Postcard - you don't take flash photos there!)
Sunflowers along the way.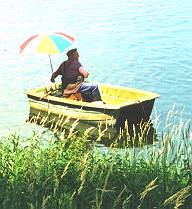 A most efficient fisherman. Had everything he needed
right at hand, and every motion was smooth and practiced.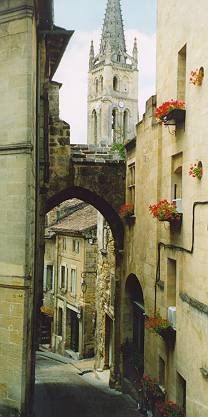 Saint-Étienne, a really fine town to visit.
---
Last updated: January 2, 2013