We took our tandem, stashed in a standard bike box by removing most of the parts first.
We arrived in London, where our good friend Scherrit Knoessen met us at the airport. He and his wife Corinne put us up at their newly renovated home in Ealing and ensured that we had a really good time in London both before and after the bicycling part of the trip. Scherrit always smiles like that for photos.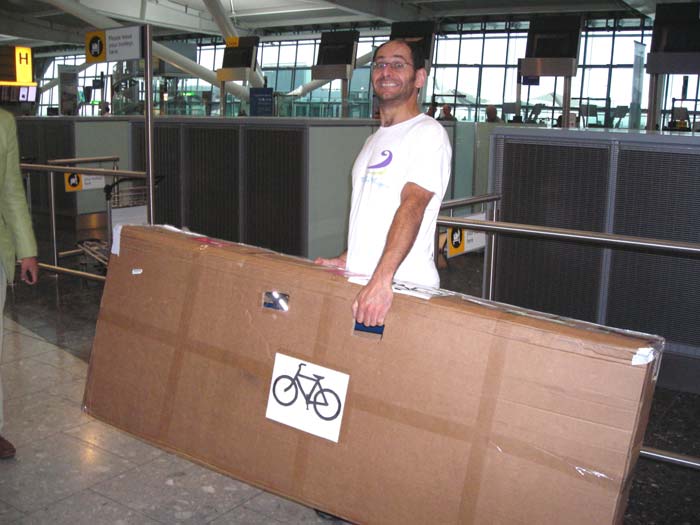 You may remember Corinne and Scherrit from our 2004 trip to the Netherlands. That's where we met.



Corinne and Scherrit are fans of "The Dog Whisperer" and have a very
nice and very well-behaved dog, Fettle. They run a bicycle business
from their home which is, of course, named "The Bike Whisperer". Scherrit
is a master wheel builder and bike racing coach, and both he and
Corinne are skilled bicycle mechanics.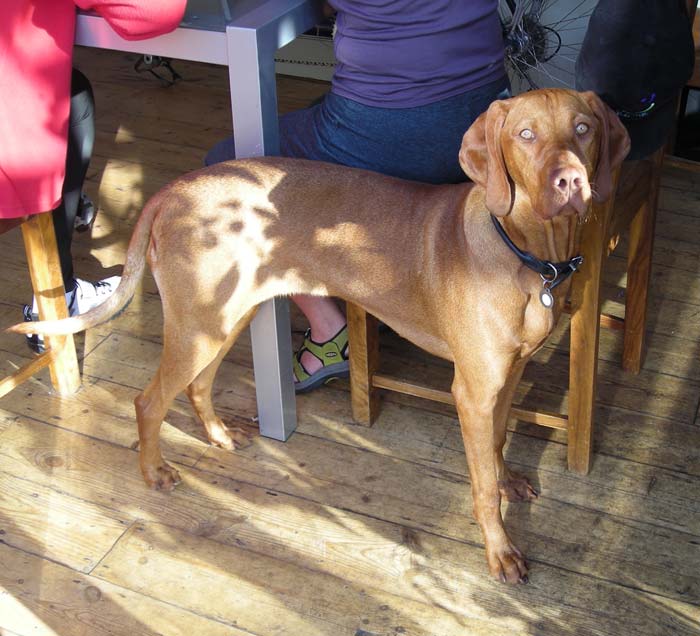 Our first day was for sightseeing in London, starting with Covent Garden.
The weather was sunny, clear air, temperature in the 70s. (We must be in
the wrong country). There were some colorful street statues.



Who could become animated during photographs!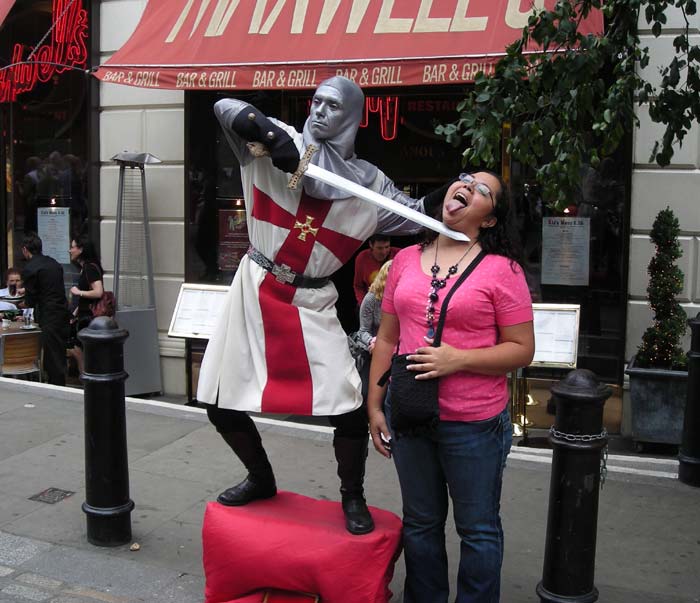 Some were less warlike.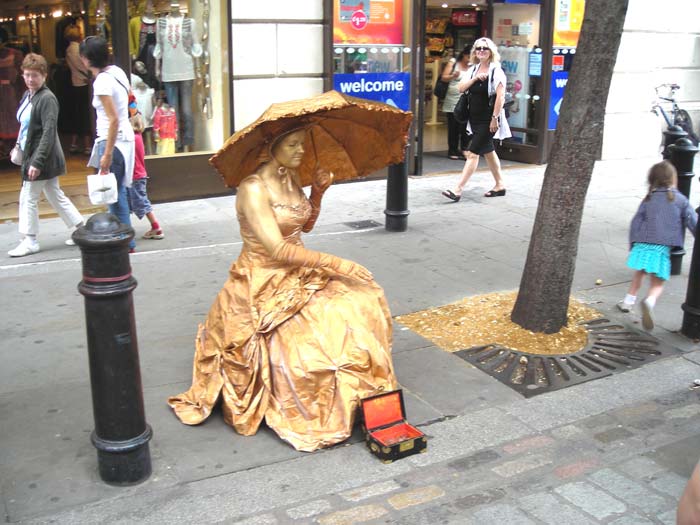 And were not as fierce when they "came alive."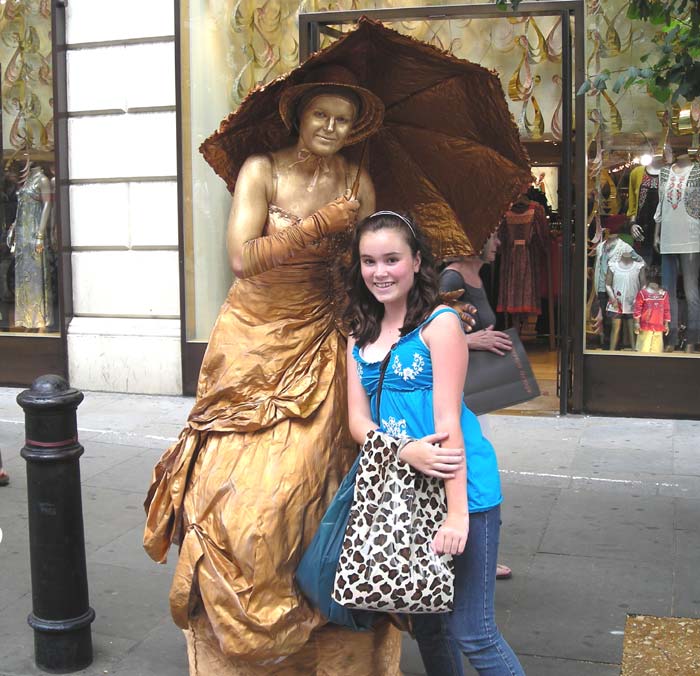 And some were downright funny.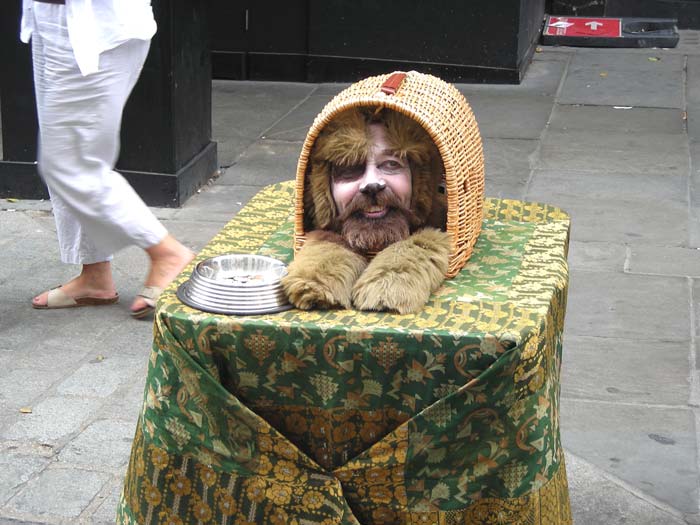 Nearby we chatted with the doorman at Rules, who say they are London's
oldest restaurant. He hadn't been in the job that long and was still patient
with tourists asking dumb questions.



The streets were alive with musicians and other performers.



Then we were off to the London Eye, a huge ferris wheel.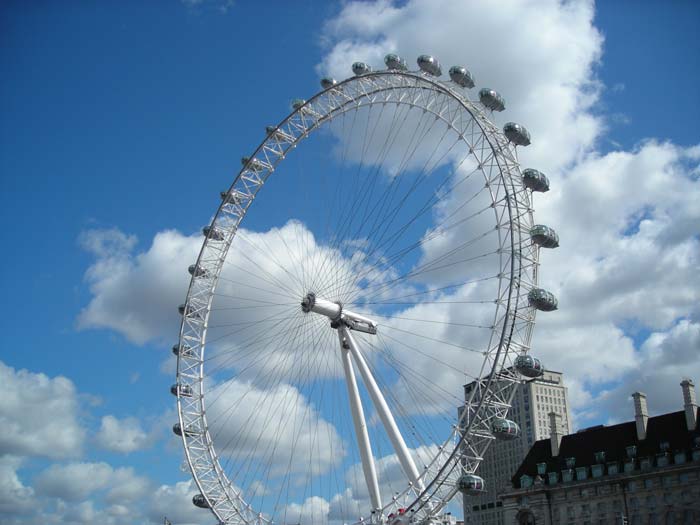 The wheel never stops--people just get on as it goes by.



We were lucky and got a pod with only four people, because the
couple ahead of us was on a special guided tour. But the two of
them were not allowed to go up alone for what we were told were
"obvious reasons".



And here we are, up in the sky in the eye.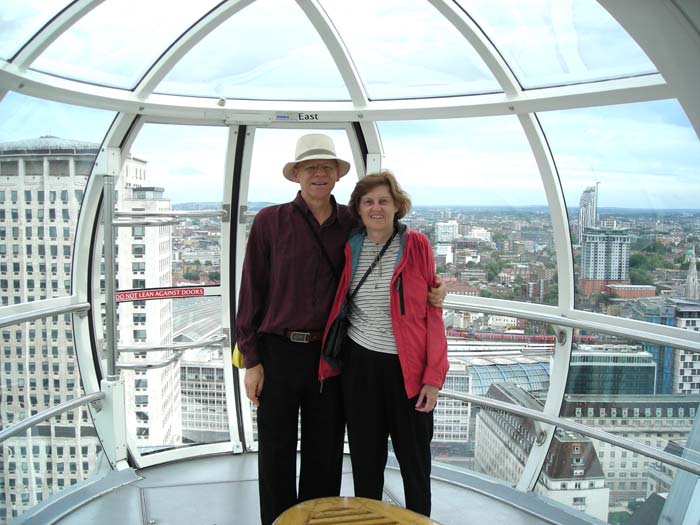 The views from the Eye are spectacular!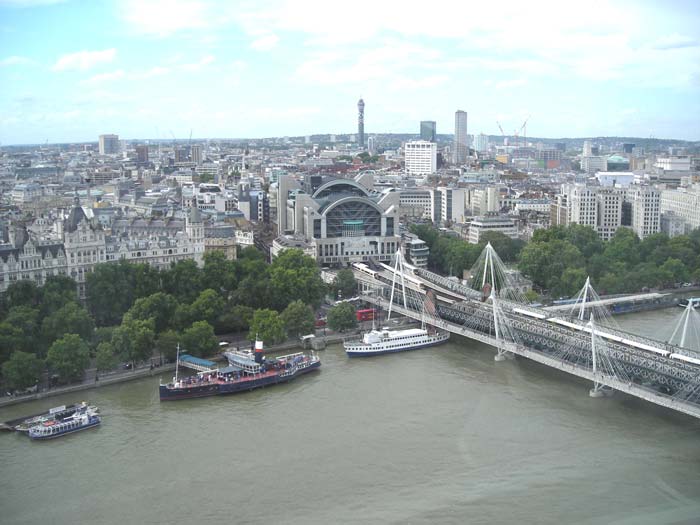 The Houses of Parliament, for example.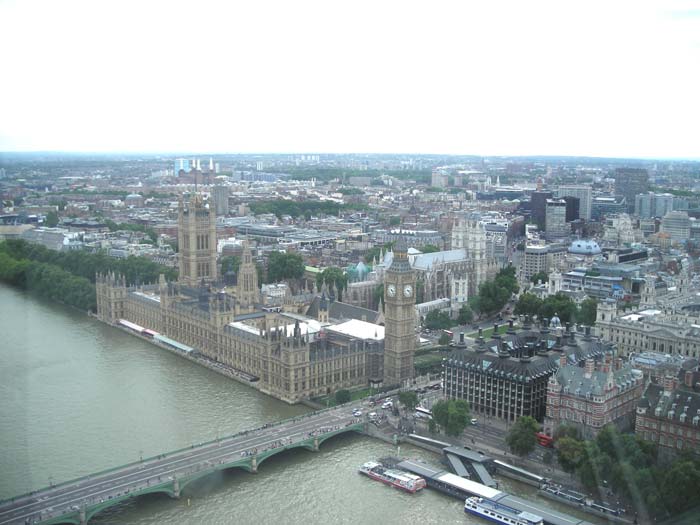 Our fellow passengers from Kent saw the boat their son pilots on
the Thames and spoke to him by phone while looking down at his boat.
He could see us from the boat and waved as we came into view.



Along the bank aftewards there were more performers.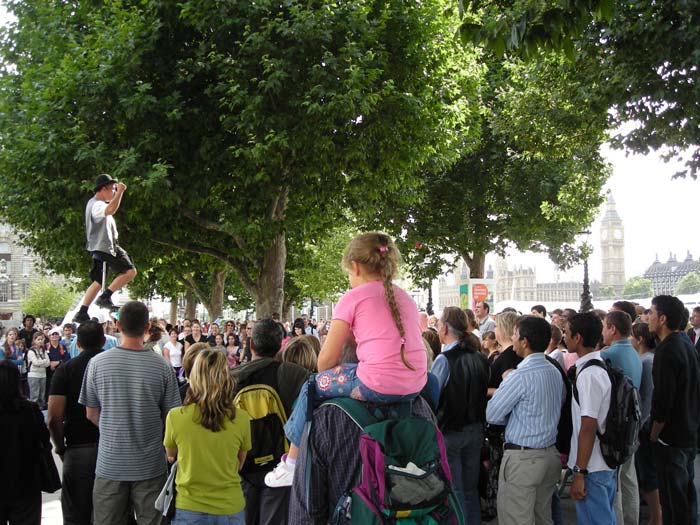 We had a great backstage tour of the National Theater including
their amazing technical facilities and immense spaces for movement
of entire set changes. This was a magic show going on outside in
their courtyard.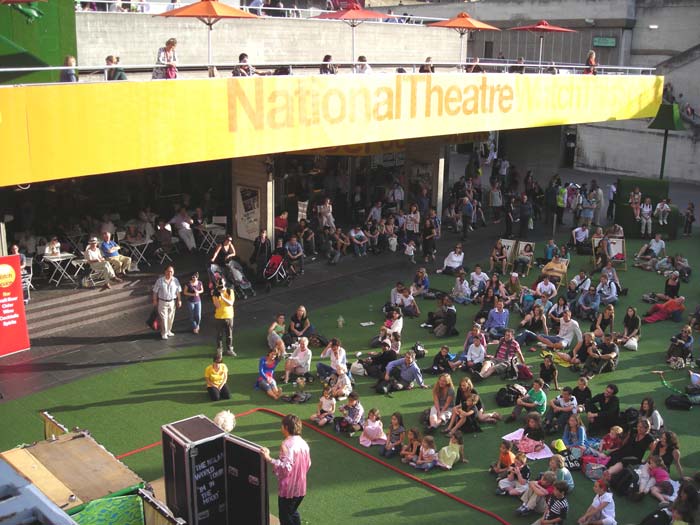 We had dinner at St Martins-in-the-Fields, in their Crypt Cafe.
It was one of our more memorable meals, and very inexpensive.
Last modified: December 11, 2009.