Randy Swart from Holland came to visit
Randy Swart in the USA
summer 1998
---
Here are the two Randys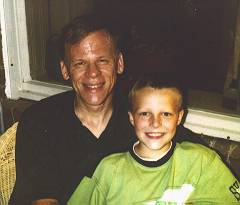 And they had a family get-together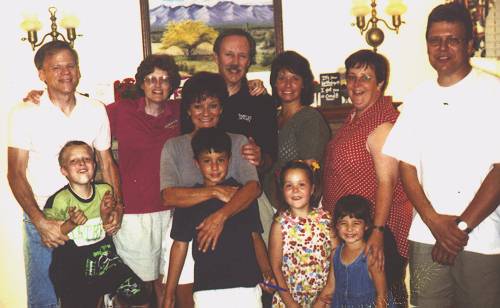 Left to right:
Front row:Randy Swart, Andrew Vasapoli, Heather Swart, Jessica Vasapoli.
Second Row: Randy Swart, Barbara Swart, Phyliss Swart, Jerry Swart, Thayer Swart Vasapoli, Marian Swart, Rob Swart.
Photo by Mike Vasapoli (who married a Swart, lucky man).
They had a good time!




The Swarts from Holland visited the White House, Arlington Cemetery and the Air and Space Museum. They walked around the Capitol, too. One evening Marian cooked a feast of rice pilav. When we were all stuffed, there was so much left over that the Arlington Swarts will make four more meals out of it! After dinner the De Meern Swarts were off to a neighborhood park to play with some Barcroft neighborhood kids. Randy was a baseball star even though it was his first time playing this American game.

More photos will follow!


Rob Swart started this page while learning to program in html.

Last modified: July 29, 1998.
---
---