We had a great time at Becky's
on Sunday, June 8th, 1997
enjoying the Eastern Shore.
---
First we were going to go crabbing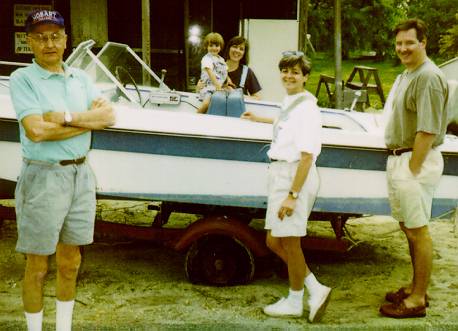 But the boat had a flat tire.
Spike isn't smiling.
---
So we walked over to Higgins Soft Shell Crabs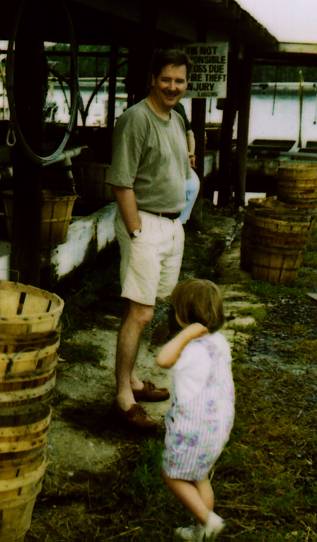 That's Molly and Uncle John.
---
We left with some fresh crabs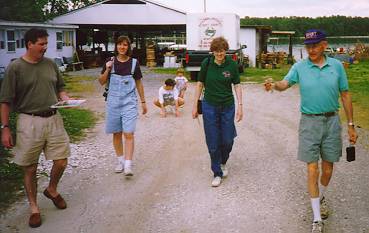 John has the crabs, still wriggling!
Kens and Molly are playing leapfrog.


---
Then we had a feast!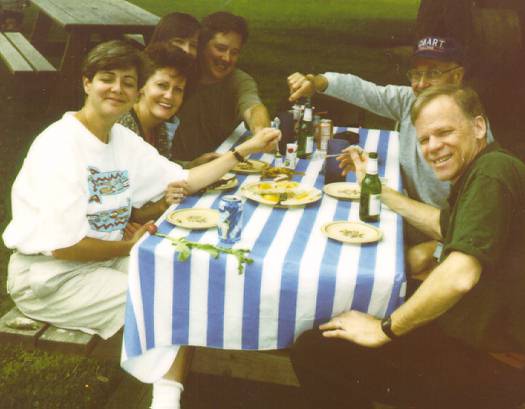 L to R: Kenzie, Becky, Lori, John, Spike and Randy
Kenz has to close her eyes to eat soft shell crabs!


Thanks for having us, Becky!
---
---