Randy Swart's
Barcroft Neighborhood History Page
The Barcroft Players
Neighborhood Theater Company
Barcroft Community House


Our neighborhood theater group was started in 2001 by a group of Barcroft residents who love live theater. At that time the stage at the Barcroft Community House had been recently vacated by a church group who had been using the stage for their services. The group of Barcrofters couldn't help but think that the empty stage was crying out for a theater group to fill the void. Thus the Barcroft Players were born.

Since that modest beginning, the Players have graduated to a modest middle, with no end in sight. The bad news: we have been unable to convince all 3,611 residents of Barcroft to become actors or theater technicians, which leads us to the good news - we have broadened our focus to include other area participants who have contributed their talents to our efforts. We continue to challenge ourselves to put on good theater on a small stage and a shoestring budget. And not least of all, we've managed to have a lot of fun in the process.
Productions
Some Barcroft Players productions have their own web page:



---

June 27-28, 2008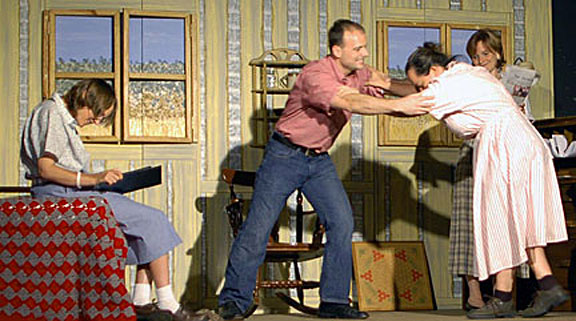 ---



May 11-12, 2007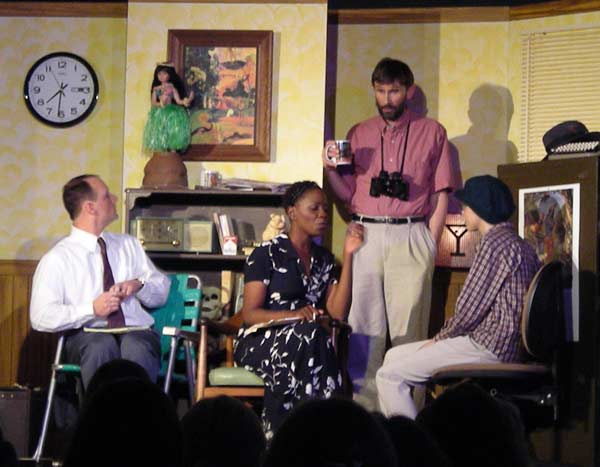 ---



August 20, 2005


---
March 12-13, 2004


Unique set for King's Equal: three-sided periactoi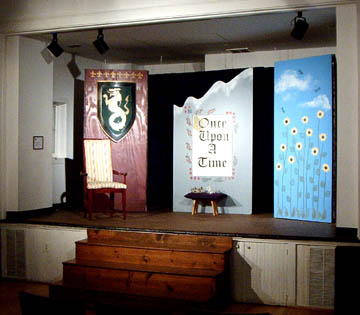 ---
Reading: Variations on the Death of Trotsky and The Actor's Nightmare
Nov 15, 2003



---
Original neighborhood history for Barcoft's centennial celebration: Tales of Barcroft
May 16-17 2003 with a specal reprise at the Hermitage for Adeline Marye Robertson, July 19, 2003


---
Two one-act plays: Words, Words, Words and Sure Thing
May 18, 2001



---
The pirate Grace O'Mally: A Most Notorious Woman
August 4 and 5, 2011


---
Updated on: October 30, 2023.